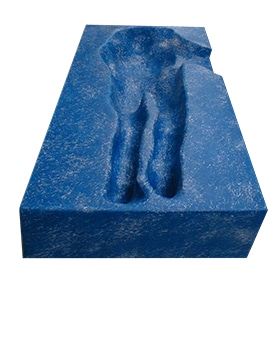 A foam mattress is a custom-made orthosis used to hold the user in a horizontal position. It is recommended for cases of orthopedic deformity, multiple disability or severe dystonia.

Made of expanded foam, this orthosis allows the user tofeel comfortable when lying in bed while preserving a correct orthopedic position of the spine, hips and lower limbs.
The foam mattress can also relieve the pressure on load-bearing zones to prevent the formation of pressure sores.
This orthosis provides high levels of comfort but is not a therapy for severe orthopedic retraction.

The upper surface layer is a complex that is smooth, soft and waterproof.

Covers are available that make them easier to look after and clean.
Some examples of a foam mattress