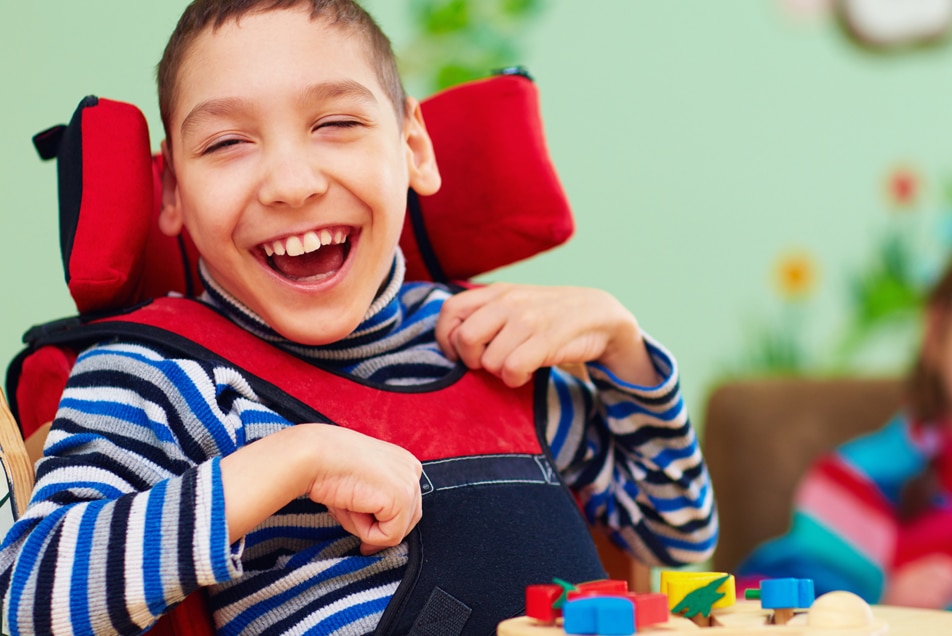 The orthopedic seat is an anatomical orthosis that holds a child or adolescent in a seated position. It is indicated for children or adolescents with severe impairment of their ability to sit caused by a neurological, muscular or genetic condition.

It helps to prevent orthopedic deformation of the hips, pelvis and spine. It lets the user maintain a seated position for a prolonged period and helps to support the head while freeing up the upper limbs. The seat facilitates cognitive development and autonomy. The user may find it easier to contribute to or enjoy social and family situations.

Before the orthosis can be made, the orthotist assesses the user to determine their optimal posture and analyzes their specific requirements working closely with the medical and paramedical teams and with everyone involved.

The seat is made from thermoformable materials and is covered with a foam liner. We apply the expert knowledge we have acquired about how to use a range of thermoformable materials, including ABS. To make the seat more appealing to users and their carers, and thus to improve its acceptability, we pay particular attention to the appearance and finish of the product. We offer a wide range of colors and decorative designs.

The orthopedic seat is customized and fitted to every user through the use of a number of add-ons, such as:
fixed or adjustable headrest
footrests
tray
abductor wedge (or pommel)
upper body harness and abdominal straps
wheelbase
…
The colors and decorative designs available for this orthopedic equipment.
Some examples of orthopedic seating