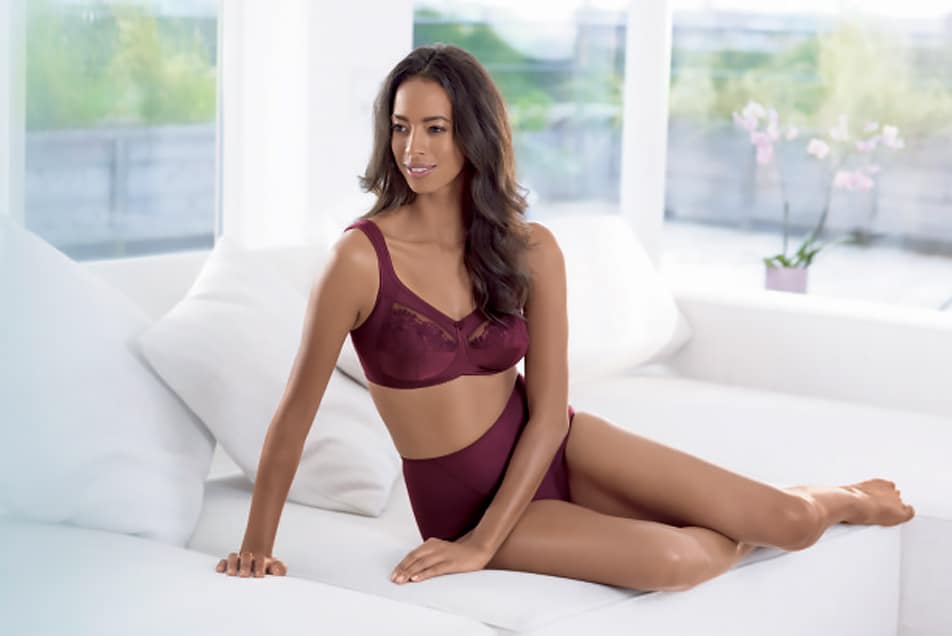 A wide range of suitable lingerie, perfectly combining functionality and refinement, offers the perfect solution for every occasion: classic, trendy and sporty.
The main characteristics of this adapted lingerie :
Wide, padded straps for comfort and effective shoulder relief
Wide band under the chest to avoid any discomfort in the bust area.
Integrated pocket for sliding in the non-adhesive prosthesis
Reinforced cups for uniform support of the prosthesis
High and soft underarm finish for better comfort
To look good day and night, there is a range of nightwear.