L'Âme de Sport Toulouse 2023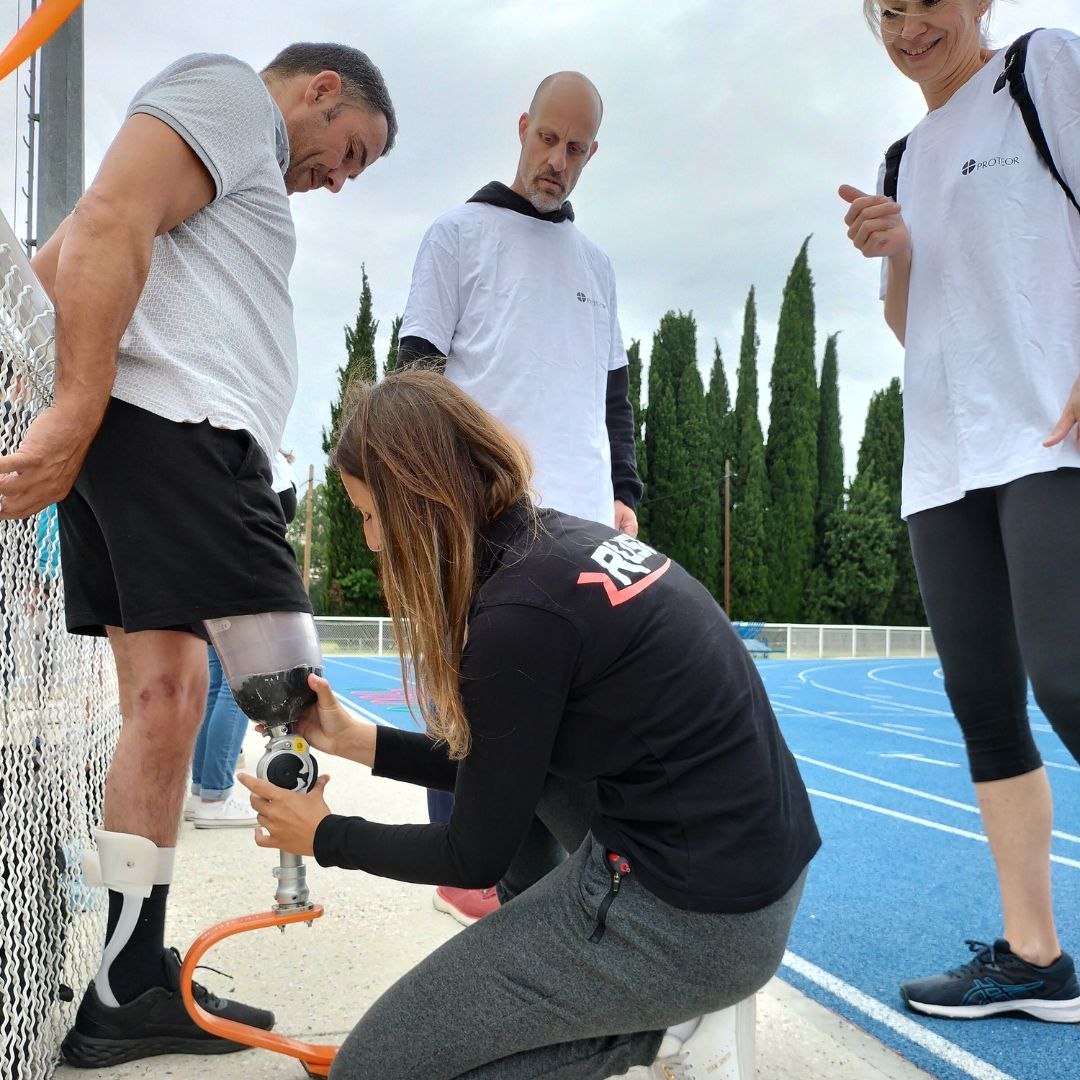 PROTEOR organized a blade test day on Friday, June 30, 2023.
This day was an opportunity for amputee patients to try out our sports blades specially adapted for running !
Initiation to golf but also tennis were offered to them in order to discover or rediscover new sensations !
A day rich in emotions and sharing, and above all in a joyful and warm atmosphere !