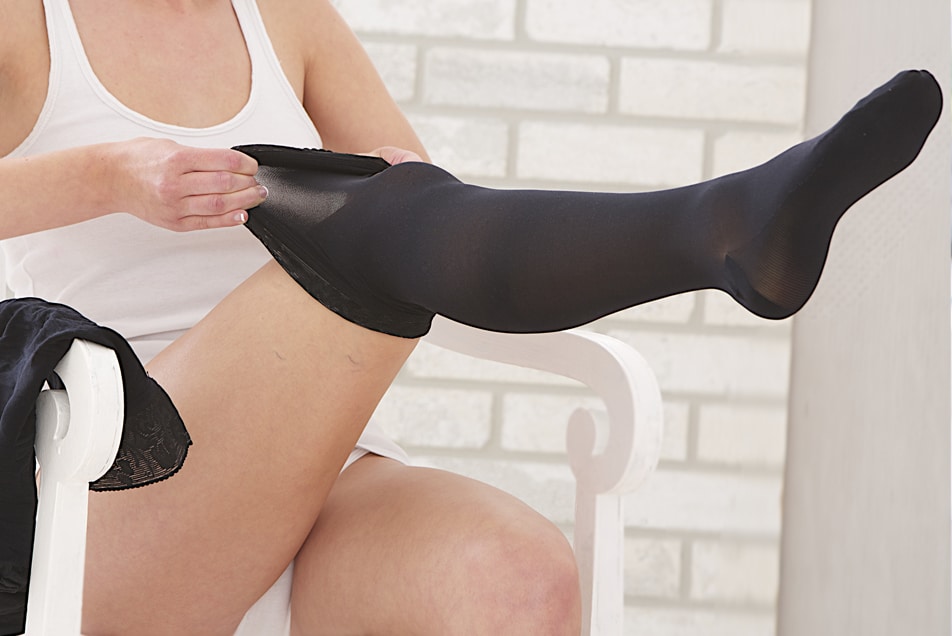 Orthopaedic centres
Venous compression, also known as compression garments, have a preventive and curative role at all stages of venous insufficiency. Wearing a compression garment is a key treatment in the management of lymphoedema and its complications.
The field of application of compression is vast and finds its use in everyday life and not only after a medical incident: travel, sport, varicose veins, phlebitis, ulcers, pregnancy…
PROTEOR helps women and men suffering from venous or lymphatic insufficiency by offering them adapted products, either standard or made to measure according to the prescription established by the doctor.
Read More
Our solutions
For more than 25 years, PROTEOR has been a recognised player among health professionals, offering adapted products that combine technique and aesthetics.
Our outlets provide individualized care with a wide range of stockings, socks, tights, sleeves and other standard or customized products. They contribute to a better quality of life for patients.
Our qualified counsellors guarantee a personal and professional welcome and regularly intervene in health establishments.
Read More