Phoenix alternative Models fashion show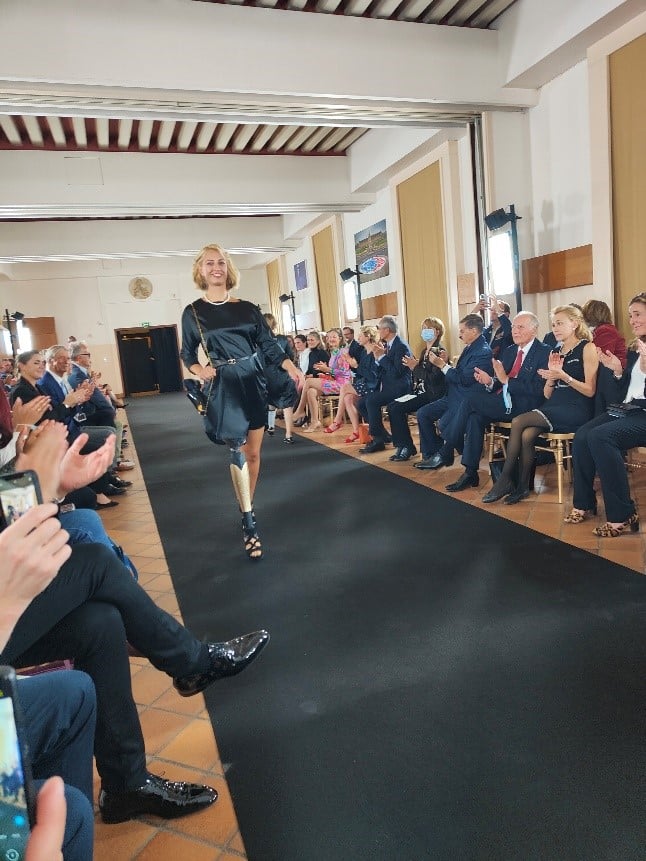 PROTEOR is proud to be one of the partners of the Phœnix Alternative Models high fashion show that helps combat the stigma of the amputee woman.
For the stylist Fabio Porliod, marrying a couture piece and a prosthesis is not difficult. "It's no different than a garment for an able-bodied woman. I like to support causes that are close to my heart. My bias is not to hide the prosthesis but on the contrary to highlight it. And even to play with it as an accessory, which can be dressed up, with lace for example."
"Fabio's dresses embellish us without hiding us," adds Fabienne Pelosse. Thus no long sleeves for an arm amputee. If we are seen beautiful, we will not see what we have less."
For this 2nd edition, (the first took place in 2019), seventeen amputees, French and Italian women, played models for a day, at the National Institution of Invalides in Paris, this Wednesday, September 29.
We would like to thank Sophie Loubet who took up the challenge of parading with our future prosthesis developed with the Ministry of the Armed Forces.
She was able to embody femininity, beauty and grace and all with a sumptuous gait even with high heels (even "ultra high"). Bravo for this achievement!
We thank all the team of the association Phoenix Alternatives for the organization of this beautiful event which makes it possible to make evolve the mentalities and the glance of the others.