Colore ma lame 2023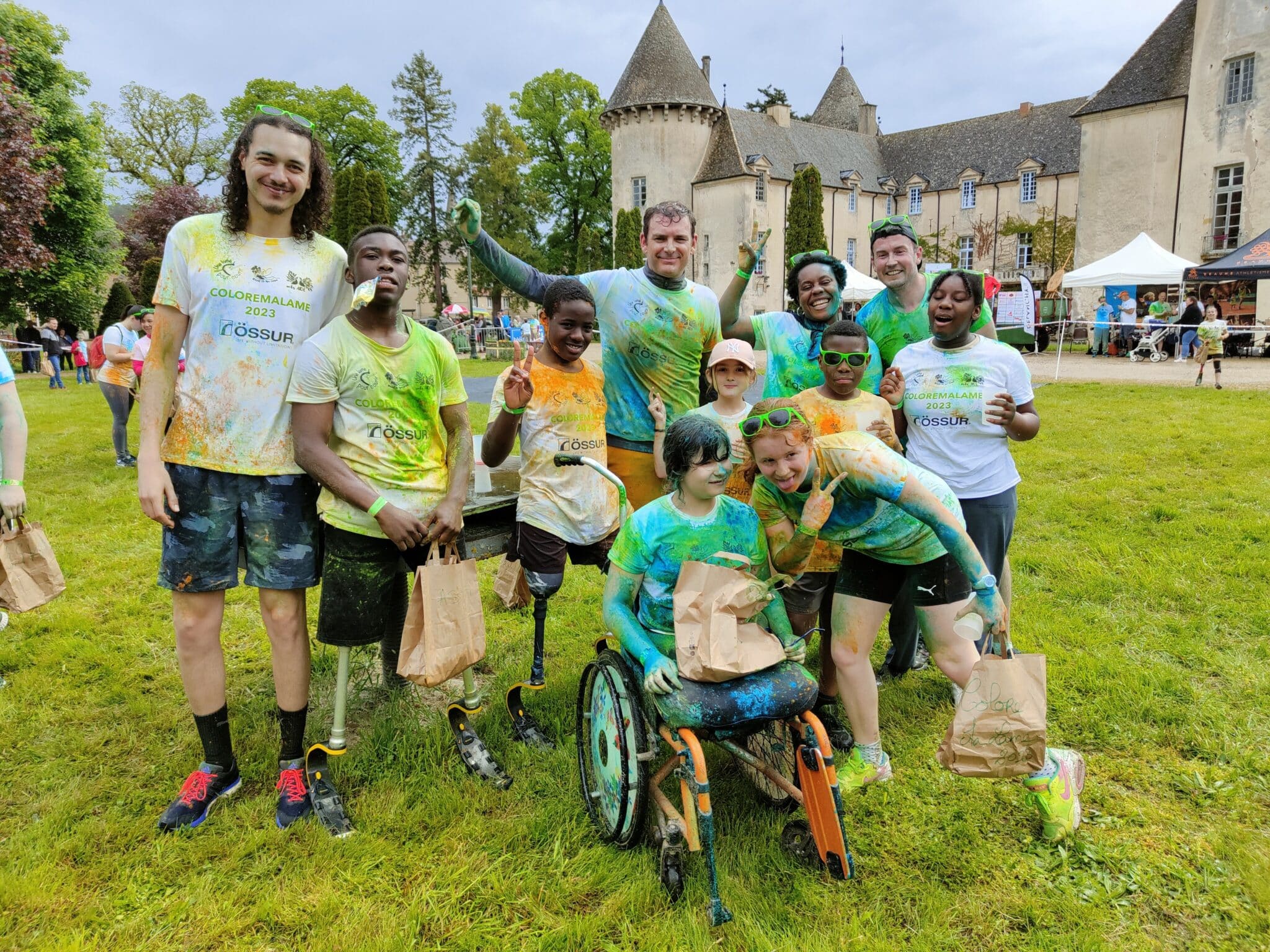 This year again, PROTEOR was sponsor of the 5th edition of Colore ma lame, the profits of which go to the association Entr'aide which provides young children with running blades.
On Sunday, May 7th 2023, despite the rain, more than 600 runners, including 20 PROTEOR employees, took the start of the very colorful run.
For the occasion, Ronan and Mathieu, orthoprosthetists from PROTEOR Paris, came with 5 young patients who are part of the association.
A debate on "Another look at disability" was organized the evening before, in Beaune, France, with the presence of Marie-Amélie Le Fur, president of the French Paralympic Committee, in order to exchange with the guests present.
It was a great moment which took place in a joyful and good mood, under a rain of colors !