Innovation Meeting Day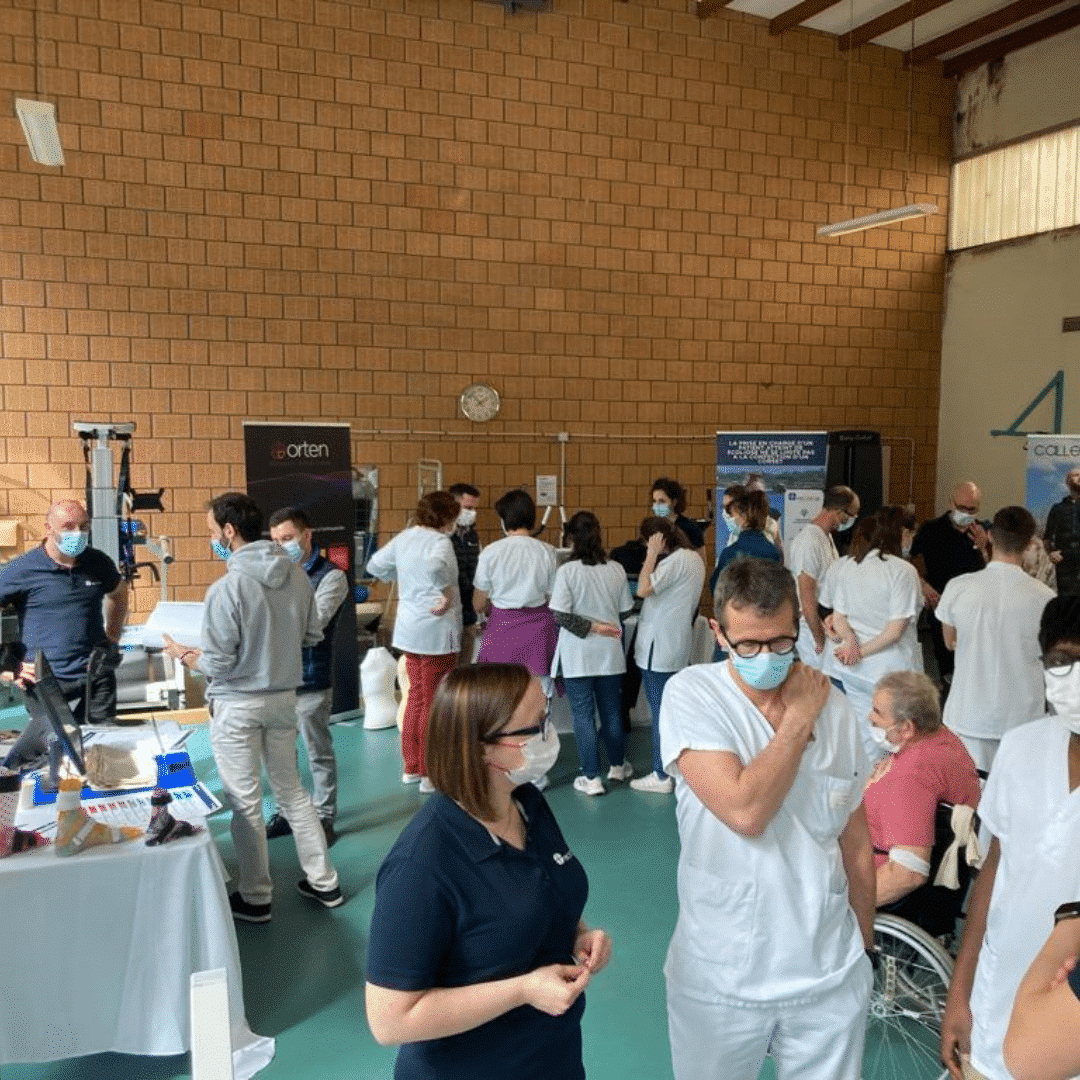 Last week, the PROTEOR team traveled to the Auvergne-Rhône-Alpes and Bourgogne-Franche-Comté regions in France to continue the PROTEOR Innovation Meetings !
The PROTEOR team met at the CRF de Pasori in Cosne-Cours-sur-Loire, the CH Etienne Clementel in Enval and the CRF Le Bourbonnais in Bourbon-Lancy. Doctors, health executives, nurses, medical secretaries and patients came in large numbers to discover the latest prostheses, orthoses, fittings and digital tools from ORTEN.
These days were rich in meetings that allowed for exchanges with multidisciplinary teams on new perspectives for fitting and monitoring patients!