Rehazenter exhibition, Luxembourg.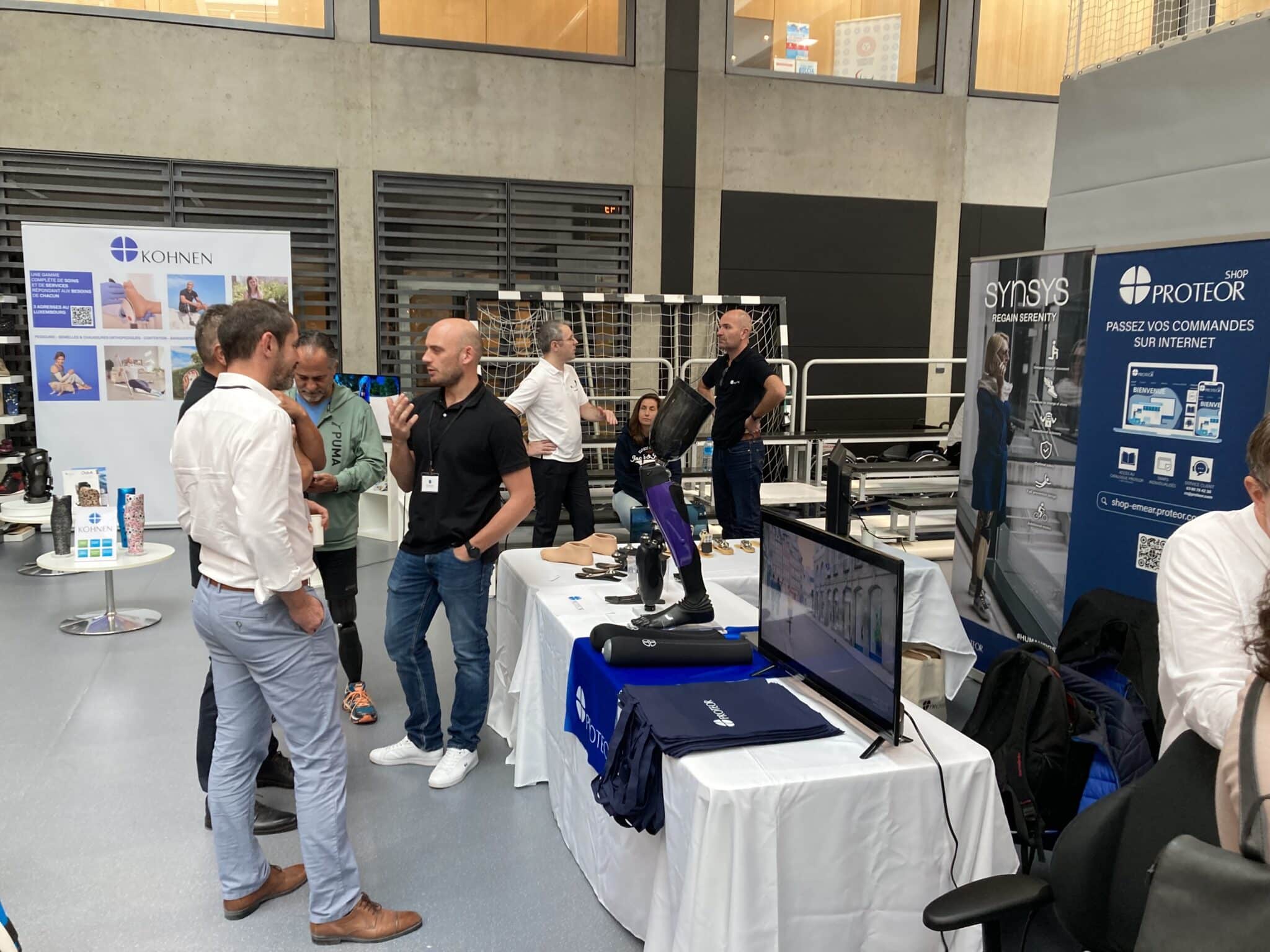 PROTEOR and its Luxembourg subsidiary KOHNEN were present at the Rehazenter exhibition in Luxembourg on Thursday, October 5, 2023.
Organized on the initiative of the Rehazenter in collaboration with its partners, KOHNEN in particular, this exhibition was dedicated to exchanges and the discovery of new products and innovations around medical and paramedical solutions linked to daily autonomy.
The PROTEOR team was on hand to discuss and present PROTEOR components, in particular the SYNSYS bionic leg and the PROTEOR QUATTRO microprocessor knee, to rehabilitation professionals and the general public.
As for the KOHNEN team, it was able to present all its expertise in orthopedic insoles and shoes, braces, orthoses and custom-made prostheses.
It was a day full of exchanges and sharing !