Scoliosis evening in Limoges, France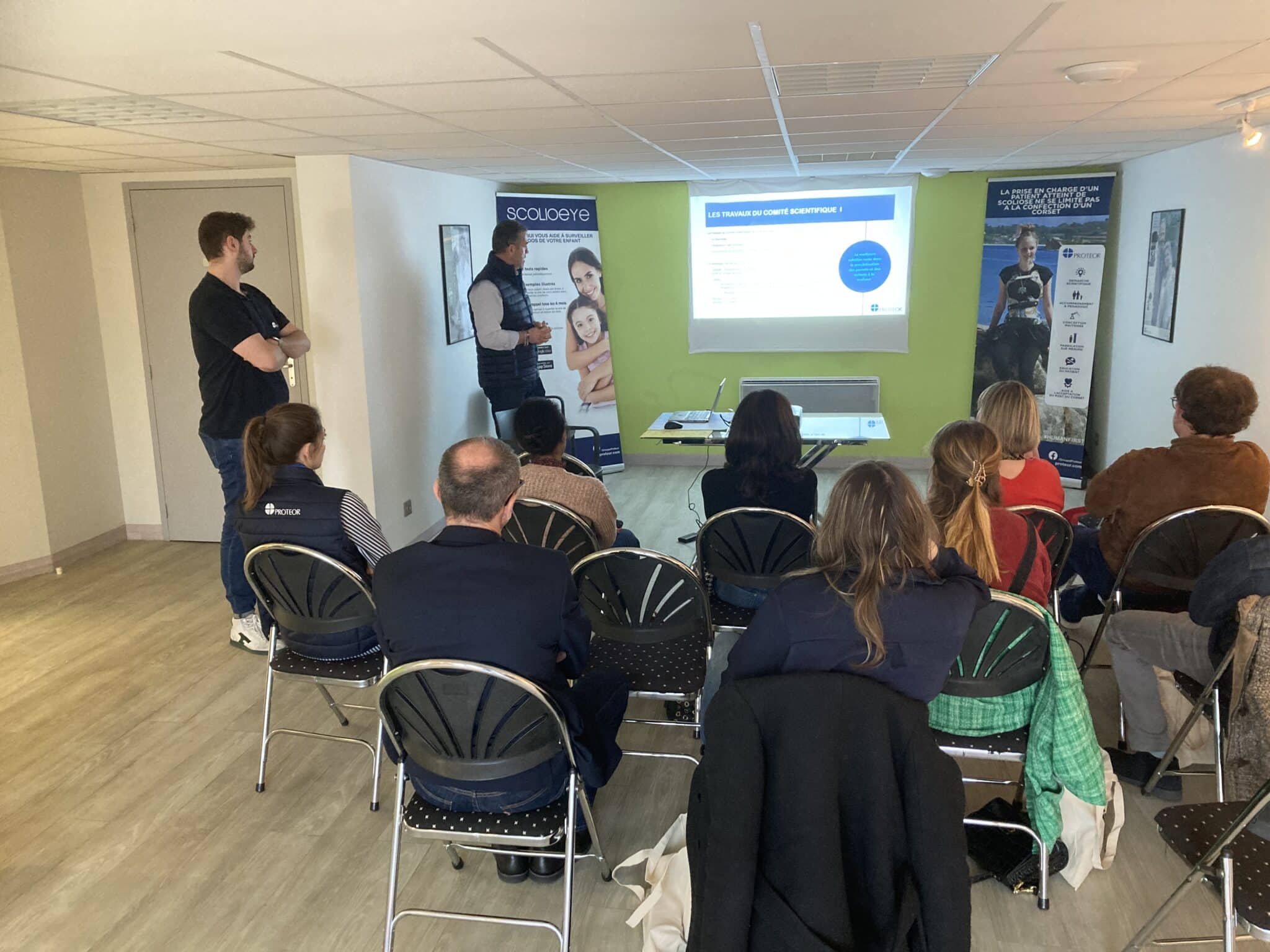 PROTEOR organized, on Thursday March 30, 2023, an evening on the theme of scoliosis in Limoges.
It was an opportunity to present the scoliosis value chain, the Scolioeye and Smartist Pro applications as well as the ORTEN digital tools to surgeons, doctors and physiotherapists in the region.
A very enriching evening that allowed to make health professionals more aware of PROTEOR solutions.