Synsys party – March 10, 2022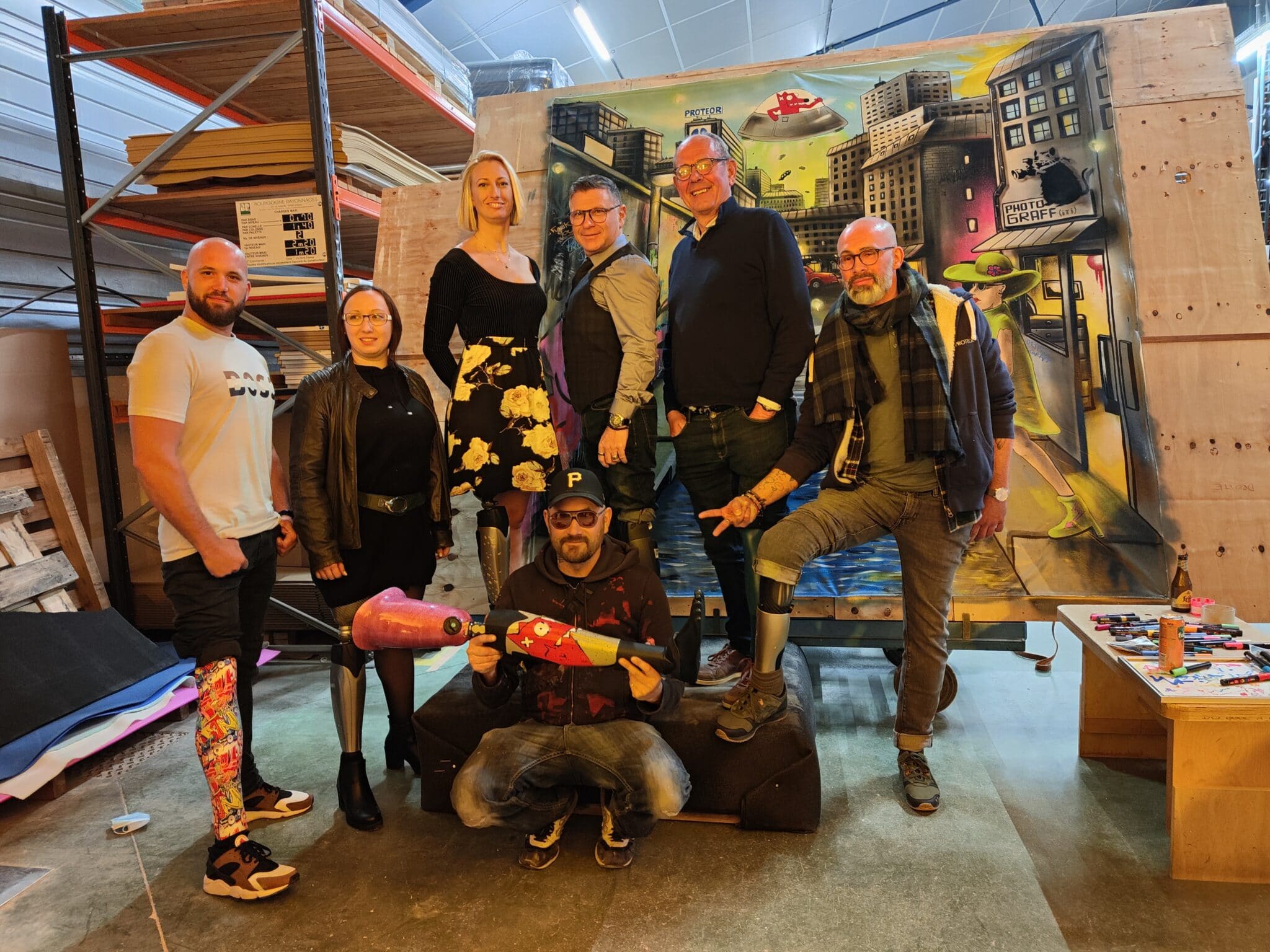 Because team spirit is important, the PROTEOR team organized, on March 10, at the PROTEOR plant in Seurre, Burgundy, an evening to bring together all the people who have worked for years on the development of the Synsys solution and met around an original collective creation, a few weeks before the official launch.
The graphic artists Pimaxart and Mg La Bomba customized prostheses for the patient muse but also co-created with the teams, a painting representing an elegant young woman in the city with her prosthesis.
Sophie, Ophélie and Jean-Marc, equipped with Synsys, were present and were able to testify about their experience with this product and participate in this creation.
Thank you to all the people who made this project a reality and made this event unforgettable.