Viva Technology 2023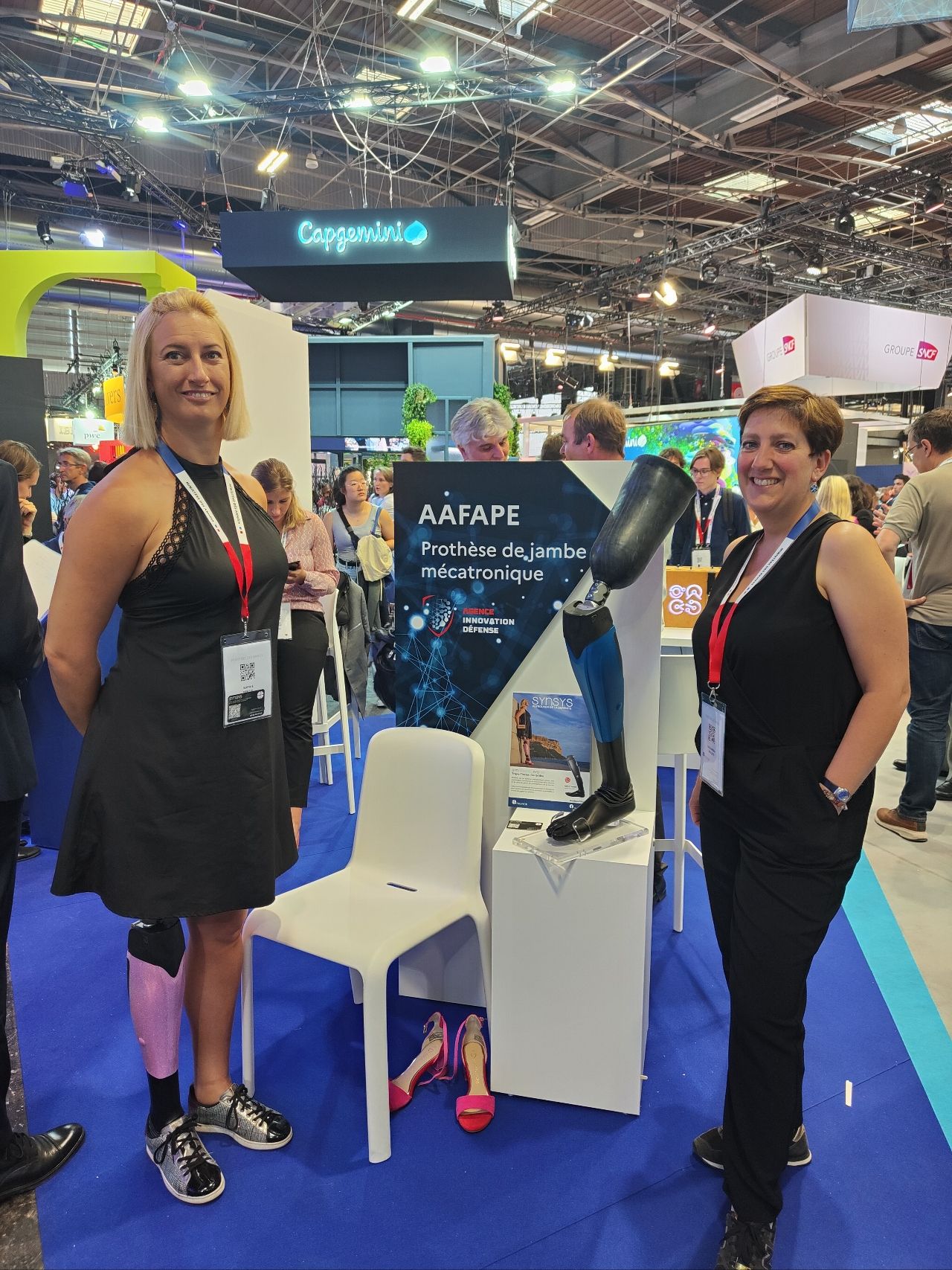 From June 14 to 17, 2023, PROTEOR took part in Viva Technology, the annual event dedicated to technological innovation and start-ups in Paris, France.
More than 150,000 visitors attended this seventh edition, a record 60,000 more than the previous edition! The President of the French Republic, Emmanuel Macron, and Elon Musk, head of Tesla, SpaceX and Twitter, made the trip for the occasion!
For PROTEOR, it was an opportunity to present, on the stand of the French Ministry of the Armed Forces, the latest major innovation: the SYNSYS bionic leg.
SYNSYS, developed with the help of the French Defense Innovation Agency, was presented to several ministers, raising their awareness of the need for social security coverage.