PROTEOR at the Arab Health Congress in Dubai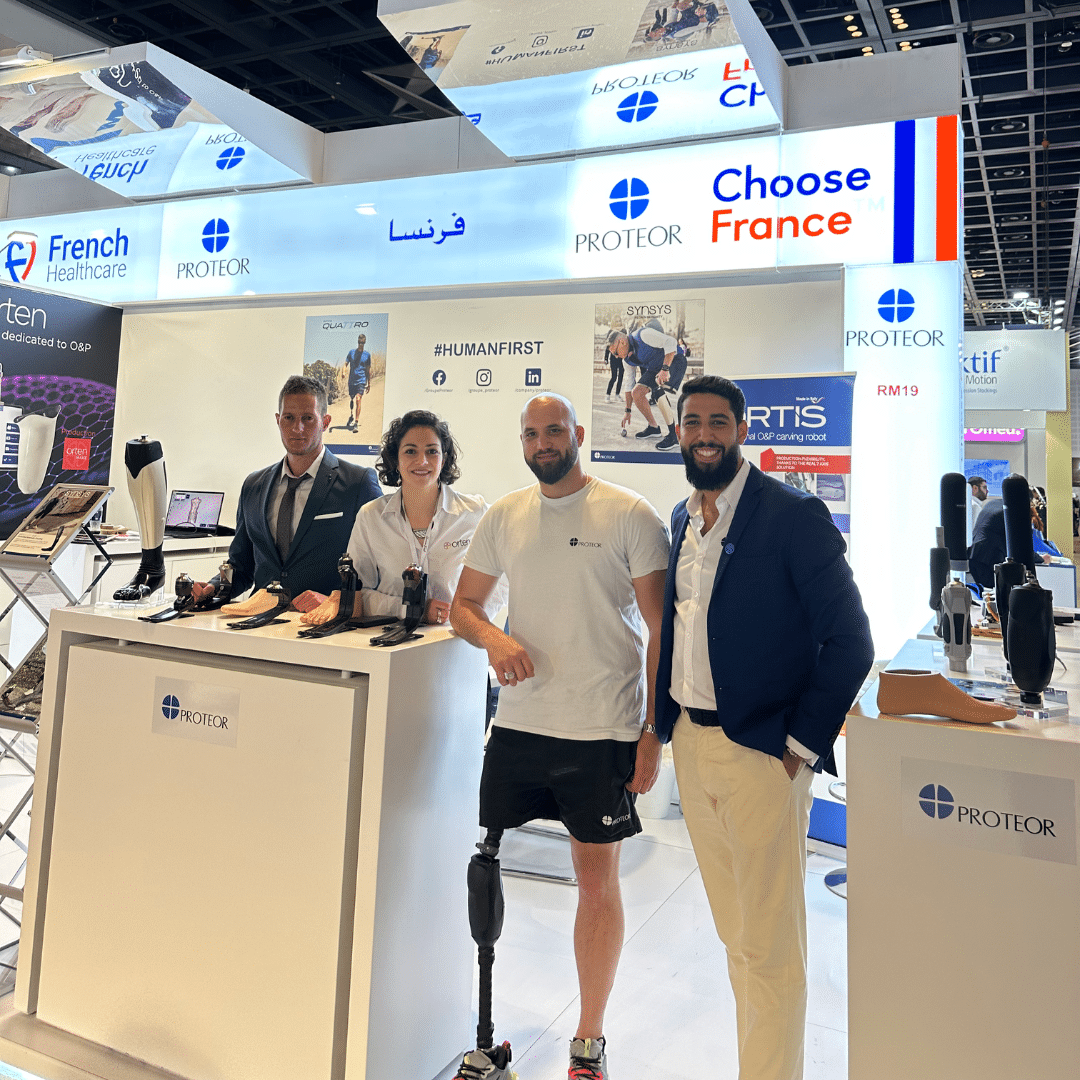 PROTEOR was present at the Arab Health Exhibition in Dubai from January 30 to February 2, 2023.
This is the leading medical equipment exhibition in the Near and Middle East showcasing the latest innovations in healthcare.
The many visitors to our booth were able to discover, thanks to our PROTEOR team and our patient muse Anthony Ciavaldini : The SYNSYS bionic leg, the PROTEOR Quattro knee, the Rush and Freedom foot range as well as the ORTEN digital tools.
These components and software have aroused a lot of curiosity and have allowed, visitors to discover or rediscover the company PROTEOR and leave conquered by these innovations.
These were very successful days that took place in a spirit of sharing and good mood.